Your l

ocal s

ource for quality playthings!



730 Lake St., Oak Park, IL (at the corner of Lake St. and Oak Park Ave.)
708-445-9906


About Us

If you're looking for quality toys that encourage imaginative play and learning, look no further than the heart of Oak Park! This European-inspired toy shop in historic Oak Park, IL focuses on wood and natural fiber toys from responsible manufacturers. From puzzles and games for the whole family, to world music and books, arts and crafts, or fabulous building toys, there's something here for every age! Our bright, vibrant store remains warm and welcoming to all who stop in and we are committed to fabulous customer service and product knowledge. (And we offer free gift wrap too!)

What drives us?
We believe play is a multi-sensory experience and should engage all of our senses. Playing is children's "work" and should tap into every sense; when you hold a quality toy, it makes a difference in the play experience. When you give a child an open-ended toy, or one without prescribed characteristics or personality, you give them the gift of a lifetime and open the door to strong brain development and creative processes. So...

We spend a great deal of time finding quality, back-to-basics toys, "slow toys", that will benefit the children of our community; we believe time invested in our children is the most important endeavor we could pursuit.

We commit a lot of time in training our employees to be a resource for you; we want to be your go-to people, not just to touch-and-feel the product, but to und

erstand how it will benefit your children so that when you leave our shop with your purchase, it's with confidence.

We want you to have a great shopping experience too, so we've invested in an environment that is comfortable while encouraging play - no "do not touch" signs

around here! Beautifully appointed with murals to delight the eyes, fixtures with well-displayed product at a height that doesn't overwhelm, all within a well-lit atmosphere that allows you to easily move around the space.
We're committed to providing quality

playthings

and reliable service to our customers, and having a very good time in the process! A

fter all, we're a toy stor

e!
So consider yourself having an open invitation to come play with us. We look forward to making you smile.


Join us on Facebook for instant updates on products and store information.
How do you get to us you ask? Take the train! We are just 1 block north of the Green Line, Oak Park stop at the corner of Lake St. and Oak Park Ave. Or from the Oak Park Metra stop, a short 10 minute walk 5 blocks east. If you're driving, head north off the Eisenhower on either Harlem or Austin. We're right in the heart of Oak Park, so once you get to Lake Street, head east off of Harlem, or west off of Austin then look for the orange and yellow striped awning!

Just a quick 20 minute ride from downtown! Street parking and garage parking are available.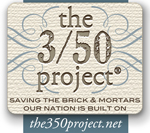 Geppetto's Toy Box is a proud member of the American Specialty Toy Retailers Association and supports all "shop local" programs supporting local entrepreneurs for their value to the community and the local economies in which they set roots.